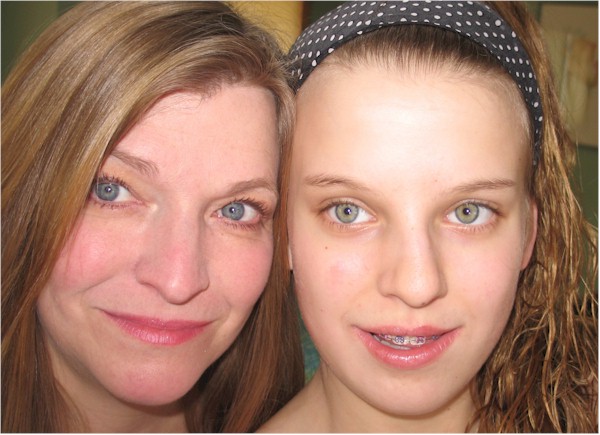 According to my teenage daughter, only losers blog. AND I should never, ever, blog about her. (Oops.) What did she expect me to blog about? Crafts? Like what kind of glue to use with craft foam?
The thing about teenagers (at least teenage girls… I'm not so sure about the boys) is that they always have an opinion and they always share it with you. "Mom, you really shouldn't go to sleep with your hair wet. The back dries weird." I could have gone my whole life without ever worrying about the back of my head and she had to go and ruin it for me. Now, I have to worry about the front AND the back of my head. I still go to sleep with my hair wet but now I have to check to see how weird it dried.
My daughter is like the Simon Cowell of crafts. She doesn't ever make any crafts but she takes one look at what I'm working on and knows exactly what's wrong with it. "Mom, that would look sooo much better if you made it in pink and orange instead of blue and green." The problem is that she's usually right. Harsh, but right. Just like Simon.
Welcome to my blog. Thank you for reading. Please feel free to leave your comments and suggestions. You too can be a loser… just like me. Ask you daughter.